What is Speech Therapy Plans?

It's an All-In-One Site For SLPs! Let Me Show You...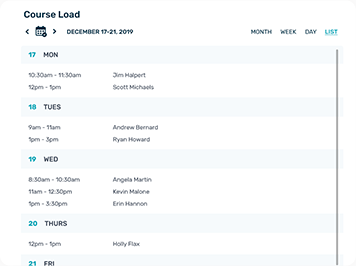 Caseload Management System
Easily schedule your students, take data, bill Medicaid, and so much more.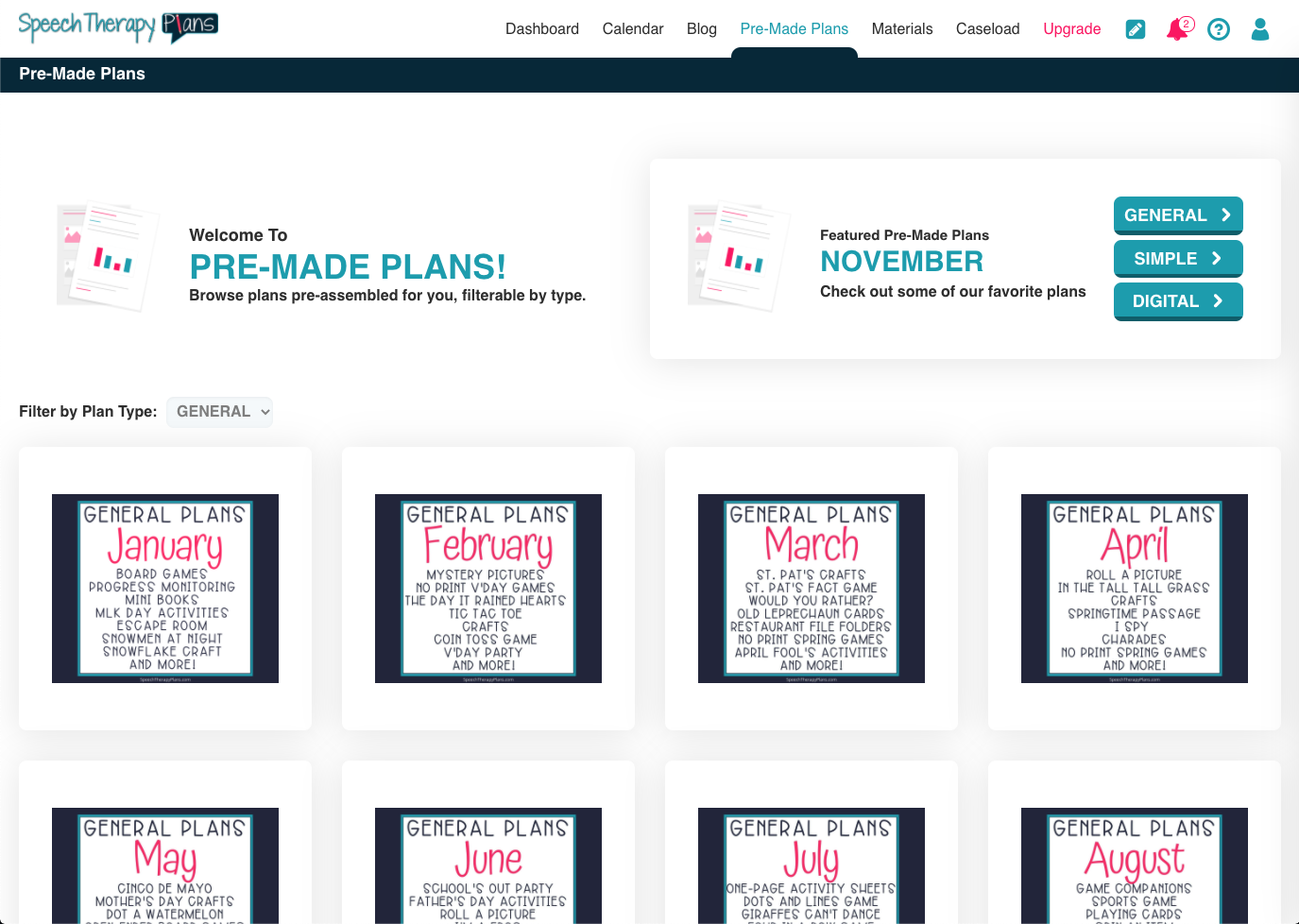 Therapy Materials & Plans for Pre-K to 8th Grade
Access over $2,000 worth of therapy materials and have premade therapy plans at your fingertips.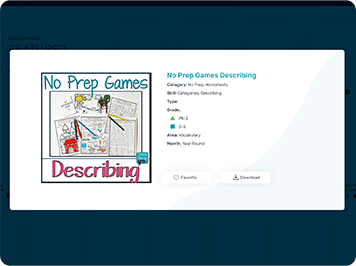 Planning Management System
Plan your month of therapy in 10 minutes by adding materials right to your calendar.
Do You Want To Spend Less Time Working?

I Did Too!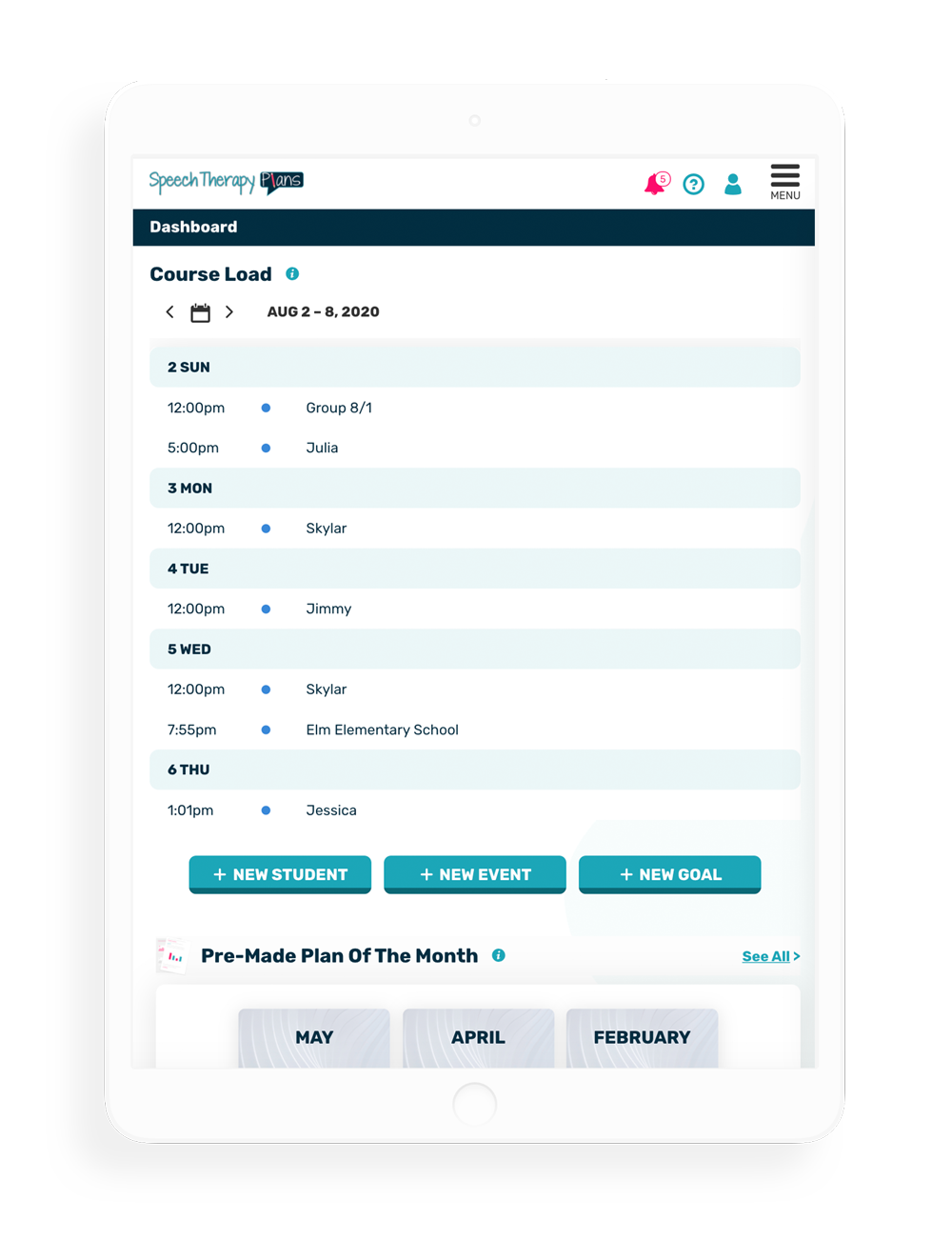 Try Us Today. Sign Up For An Account

And See What We're All About!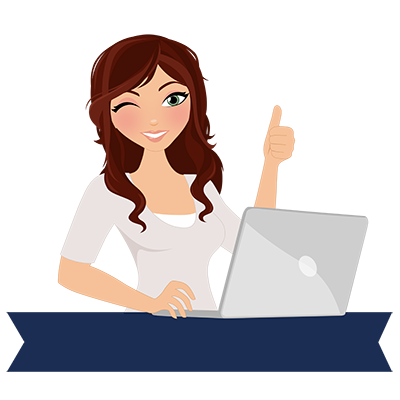 Sounds Good So Far,

And You're Saying It Only Gets Better?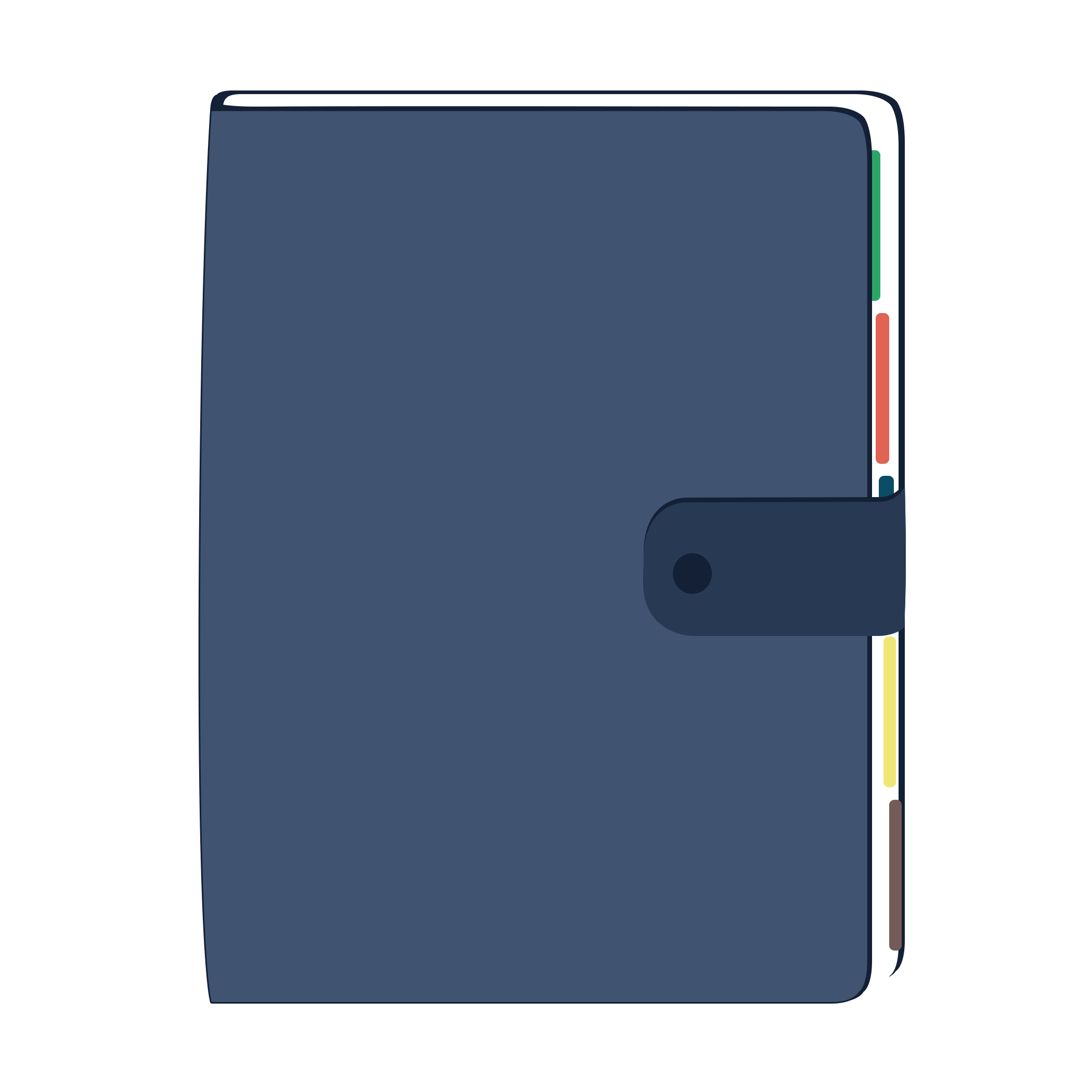 Stop Wasting Time Search For Materials
Gain access to over $2,000 worth of therapy materials.
Types of Materials
Activities
Book Companions
Crafts
Digital Resources
Games
No Prep
Parties
Progress Monitoring
Skills Targeted
Apraxia
Articulation
Fluency
Grammar
Language
Phonology
Social Skills
Vocabulary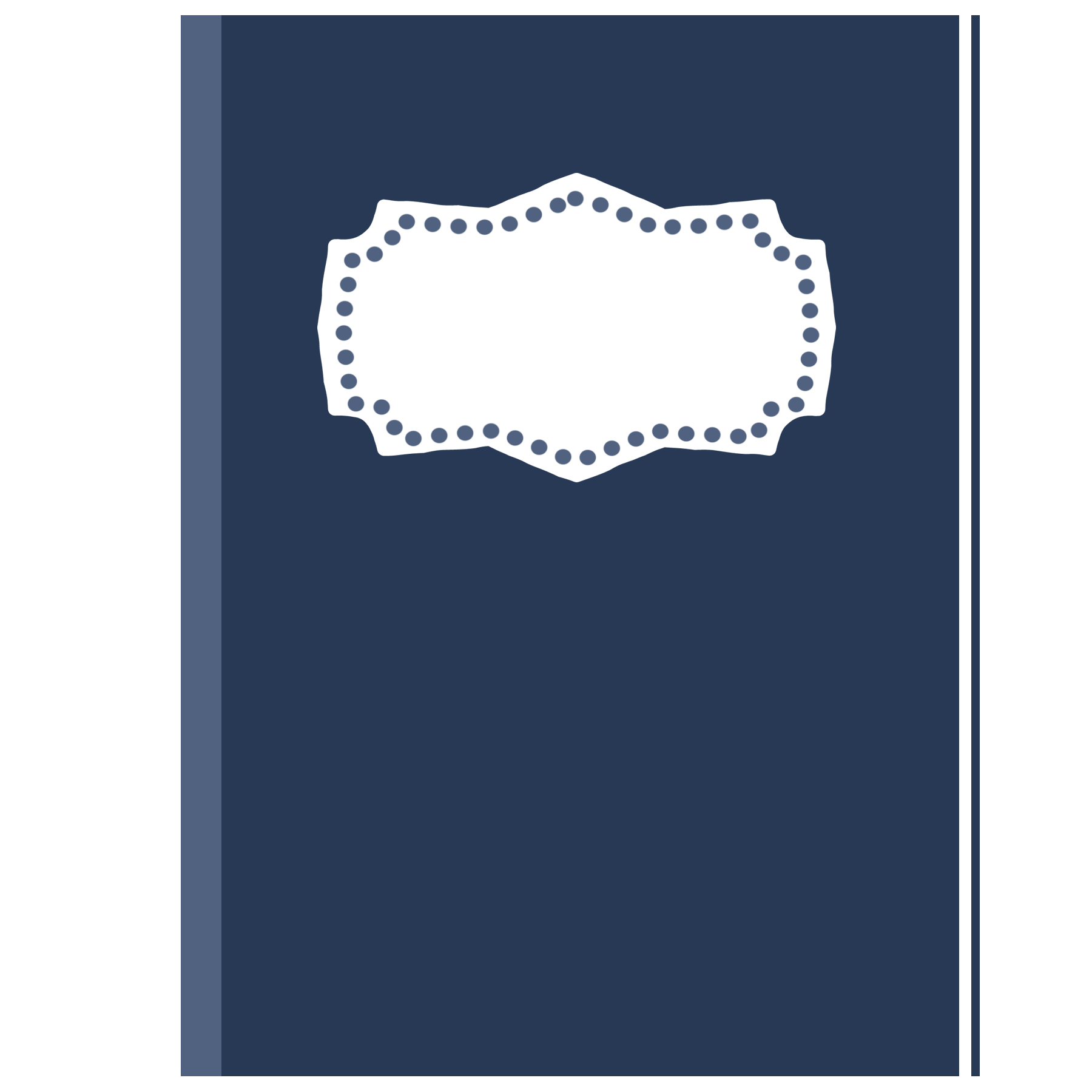 We Planned For You!
Finally feel relaxed with premade plans that are ready for you.
Choose from general, simple, and digital plans.
Receive different plans for Pre-K through 8th grade.
Monthly plans include two session per week.
Each plan includes directions, suggestions, materials, and video tutorials.
Monthly themed word lists are also provided.
Download a variety of materials including book companions, theme-based, no prep, and more.
Caseload Management System
Save hours of time scheduling, tracking, and billing.
Schedule your students, groups, IEPs, and more easily.
Use the goal generator and easily log data for each student.
Bill Medicaid using our amazing data generator.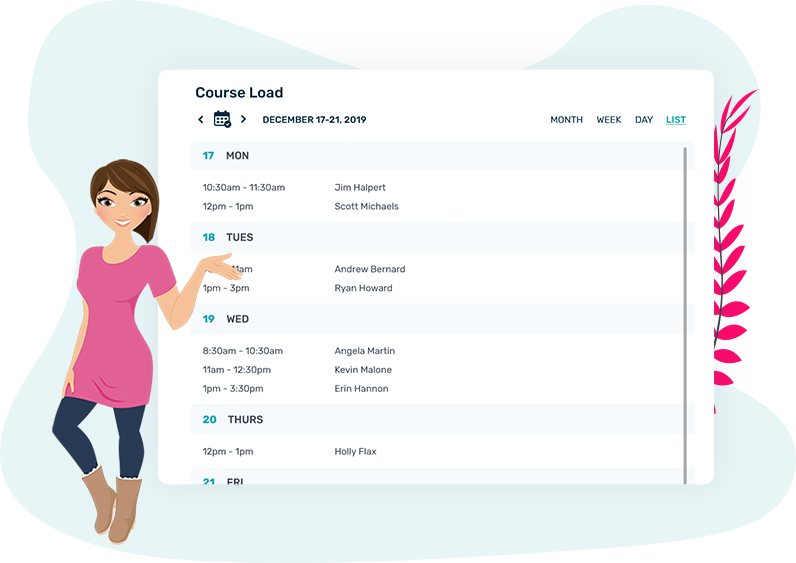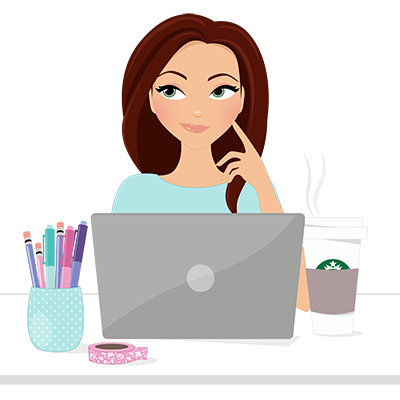 Your Students
It's time to focus on your students and their progress.
Access to skill-specific materials to target each students' goals (even in mixed groups).
Determine where each student needs more work because data is easily tracked.
Provide engaging therapy materials so that your students will never get bored.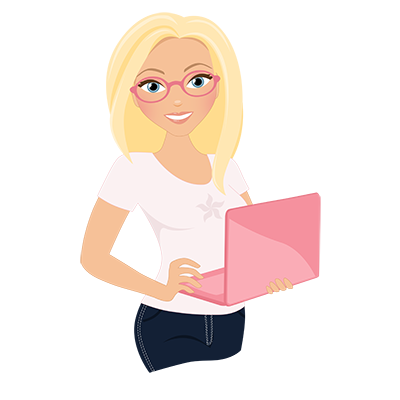 The Data
Easily track data overtime and have it readily available on one site.
Log data on every students' goals for every session.
Use this data to easily generate Medicaid billing statements.
View charts and graphs to see student progress overtime.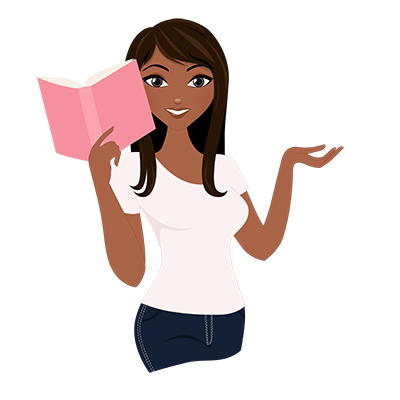 Yourself
Take the time to take care of yourself and your needs.
Save hours of your valuable time by having access to everything you need to easily do your job.
Decrease working hours to go home earlier without feeling the need to take work home.
Instead of feeling overwhelmed, you will feel proud of what you accomplished every day.
Don't Just Take My Word For It

Wow, STP's Efficient and Awesome!
When I joined Speech Therapy Plans, it helped me to organize my favorite materials and activities into groups by level and function, stay organized and feel prepared for any group. I love that I can go into the data base and quickly find something for any student on my caseload. I am very happy that I joined Speech Therapy Plans as it has given me peace of mind that I will always have appropriate, efficient, and effective plans that students will enjoy and learn from.
-HEATHER H.
Maryland SLP & STP Member
Pick The Price And Features

That Work For You!
$24 / MO
Reclaim your time & sanity.
Access our basic scheduling software calendar.
HIPAA-compliant server.
All therapy plans and materials.
Access to the Materials Library (Value of $2,000+).
Access to the Caseload and planning management software.
$227 / YR
All Features Of Monthly Plan, Plus:
12 months for less than the price of 10 months!
BONUS 1: Articulation Homework Bundle ($35 Value)
BONUS 2: Language Homework Set ($5 Value)
BONUS 3: Articulation Flashcard Bundle ($20 Value)